Year of St. Joseph & Family
He was chosen by the eternal Father as the trustworthy guardian and protector of his greatest treasurers, namely, his divine son and Mary, Joseph's wife. He carried out this vocation with complete fidelity until at last God called him saying; 'Good and faithful servant, enter into the joy of your Lord.
St. Bernardine of Siena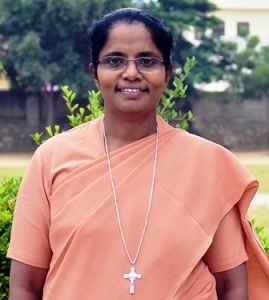 Pope Francis in his Apostolic Letter "PatrisCorde" (with a Father's heart) on the 150th anniversary of Blessed Pope Pius IX's declaration of St. Joseph as Patron of universal Church, has proclaimed a special "Year of St. Joseph" beginning of the solemnity of the Immaculate Conception 2020 and extending the same to the feast in 2021.
So, it is appropriate to reflect upon the virtues of St. Joseph this year, that are too familiar to us. I would like to refer to two virtues of St. Joseph; trustworthy guardian and protector of the great treasurers of God the Father and fulfilling his responsibility with complete fidelity in silence. In the Gospel one does not find St. Joseph speaking. But one word surely, he must have spoken i.e the name JESUS because the angel tells to name the child Jesus and St. Joseph must have surely done that. What better privilege one can have than to name God's son!!!
St. Joseph fulfilled his purpose on earth with conviction and passion. He had the faith to believe that Mary was conceived by divine intervention. Again, to look after infant Jesus and Mary, protect them from all possible dangers including the threat of murder, bring up Jesus with fatherly love and affection-all these and much more St. Joseph did with utmost faithfulness and passion. Yes. Each person born on earth or the call of each religious has a special plan. She is entrusted with some treasurers in the form of responsibility. Therefore, it is our prime duty to accomplish it with conviction and passion. Here I remember a small event "A large group of people were standing outside a very large and ornate Cathedral, admiring at the fine craftsmanship. One of the men turned to the other in the group and asked: "Why can't we build such craftsmanship today?" After all, we now have better technology than back then! The other man gazing at the glorious edifice replied: well… they have convictions; we, mostly, only opinions! They have passion, we mostly, have only fashion!
Sometimes it happens in our life too. We have a lot of ideas, opinion about the responsibility and life but no conviction and passion towards our call and duty. So, this year as we are contemplating upon the life and virtues of St. Joseph take a pledge- through the intercession of St. Joseph – to fulfill our duties faithfully. I also would like to draw your attention to the charism of our Congregation, and conclude with a quote of our Father Founder, "If you wish to work for the Lord, then you will always live with Him. Our strength is in this that we always live in Him and let Him work in us every moment."
With prayers & best Wishes
Sr. Joicy PSA
(Superior General)